We are one big active family here at The Urban Factory. From cheerleading and parkour to pre-school classes and holiday camps, we've got something for active kids of all age groups. Join our waiting lists below for any classes you might be interested in and we'll be in touch with all the information you will need.
Cheerleading and gymnastics
Finding a sport that your child loves can be difficult for a parent. Children can outgrow and lose interest in sports quickly.
When your child joins North East Cheer, they wont just learn how to stunt, tumble and dance, your child will build confidence, make friends for life and develop resilience through commitment.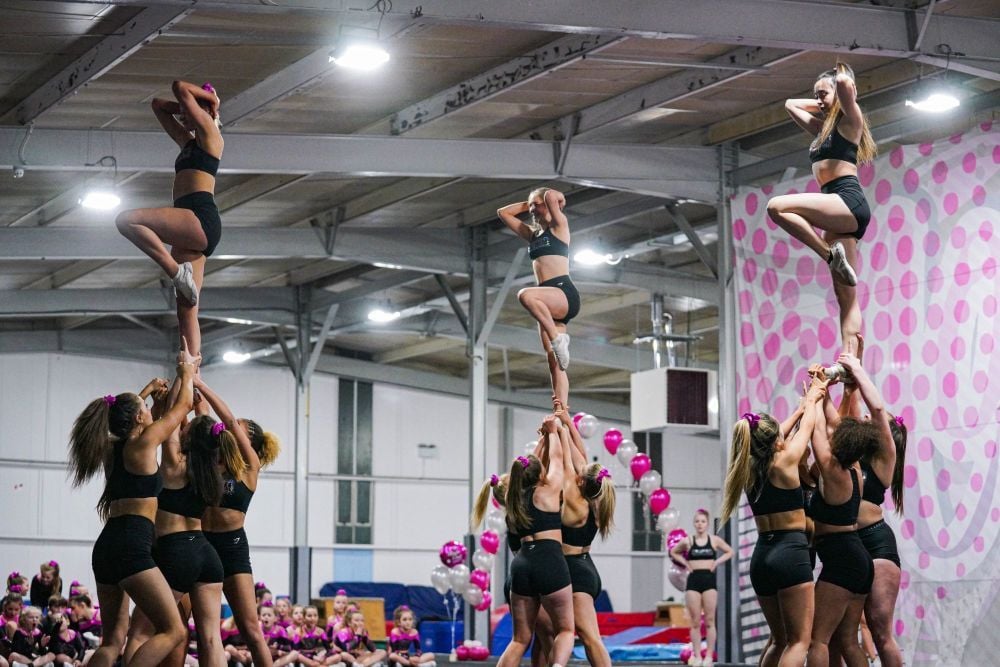 Parkour Kickstarter Programme
As the only provider of Parkour in our region, and the only purpose built parkour structure, we wanted to ensure that when new members join our club, they get the best start.
We created our Kick Starter Programme as a 4 - 7 week induction (depending on age) to offer small group coaching, allowing more 1-1 time with the coach.
Members of our KS Programme then also get a free t shirt, a graduation ceremony and a completion certificate.
After graduation from our KS Programme, you will then be invited to join our weekly Accelerate classes, where more detailed tricks and skills are learnt!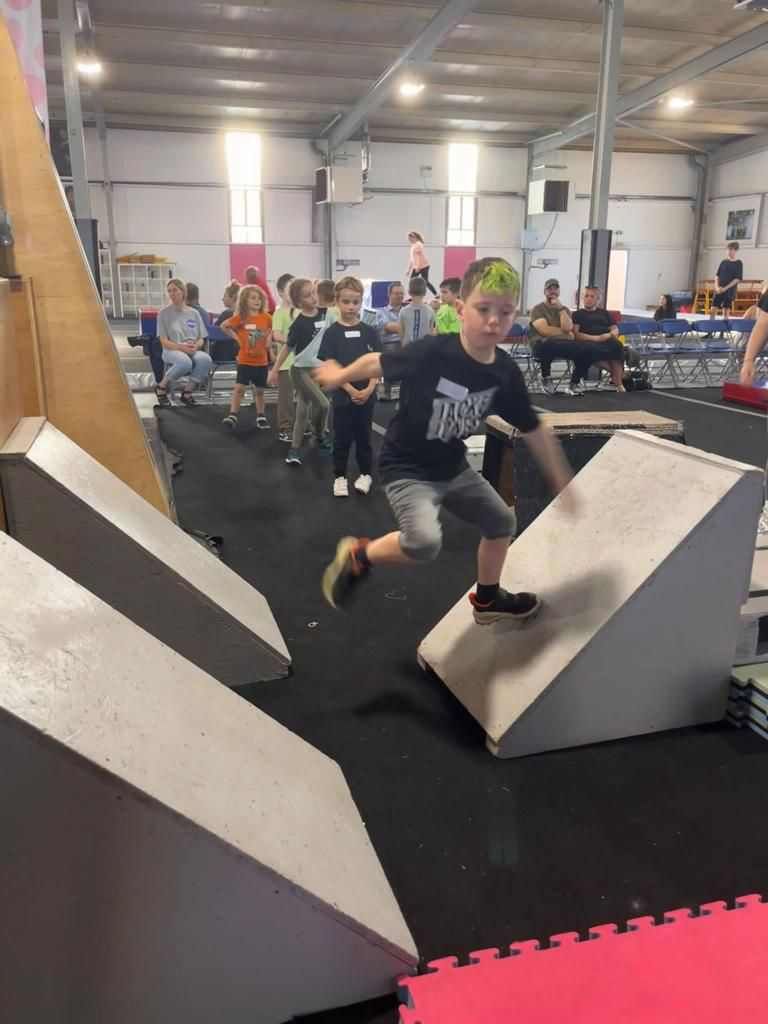 TUF Time is our signature preschool programme for under 5's. These stay and play sessions give your little one the chance to run, jump, climb and play in our world class facilities all for £2 per child.
We also run TUF Ability sessions specificaly for our budding athletes with additional support needs. Parents and carers are more than welcome at these sessions.
You do not need to book for TUF Time, but...
Please ensure you have read and agreed to the play policy and completed the TUF time registration form before you arrive.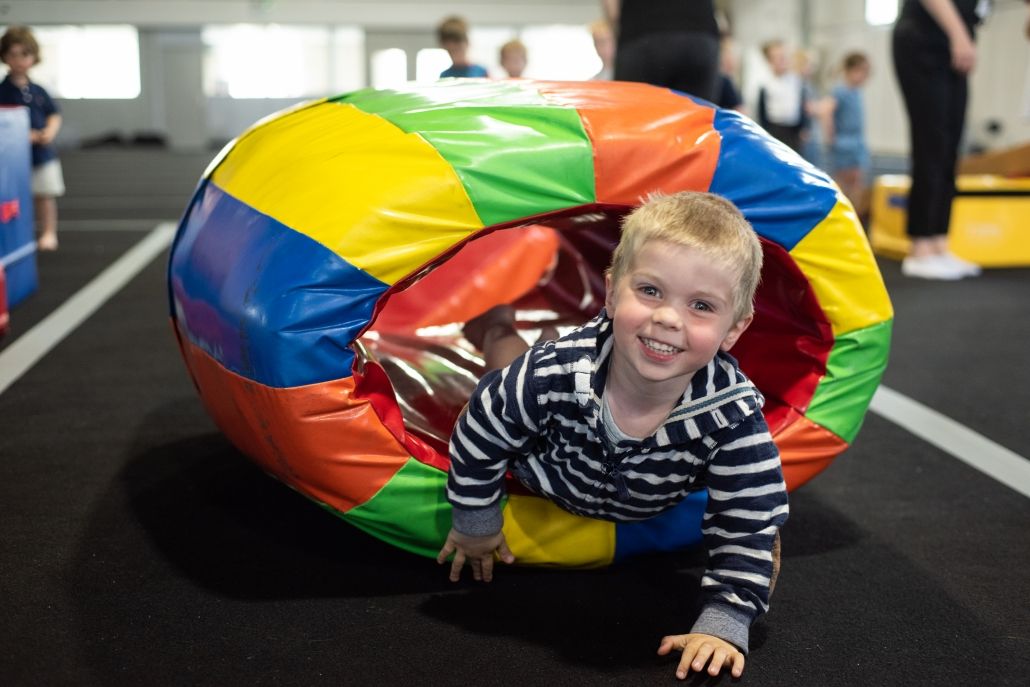 We run a variety of fun and active holiday camps and workshops here at The Urban Factory.
We've got camps for everything from pre-school stay & play sessions, to advanced tumbling & gymnastics, and even parkour!
Be sure to sign up to the TUF newsletter by clicking the button below, so you can be the first to know when we have places available on our next holiday camp.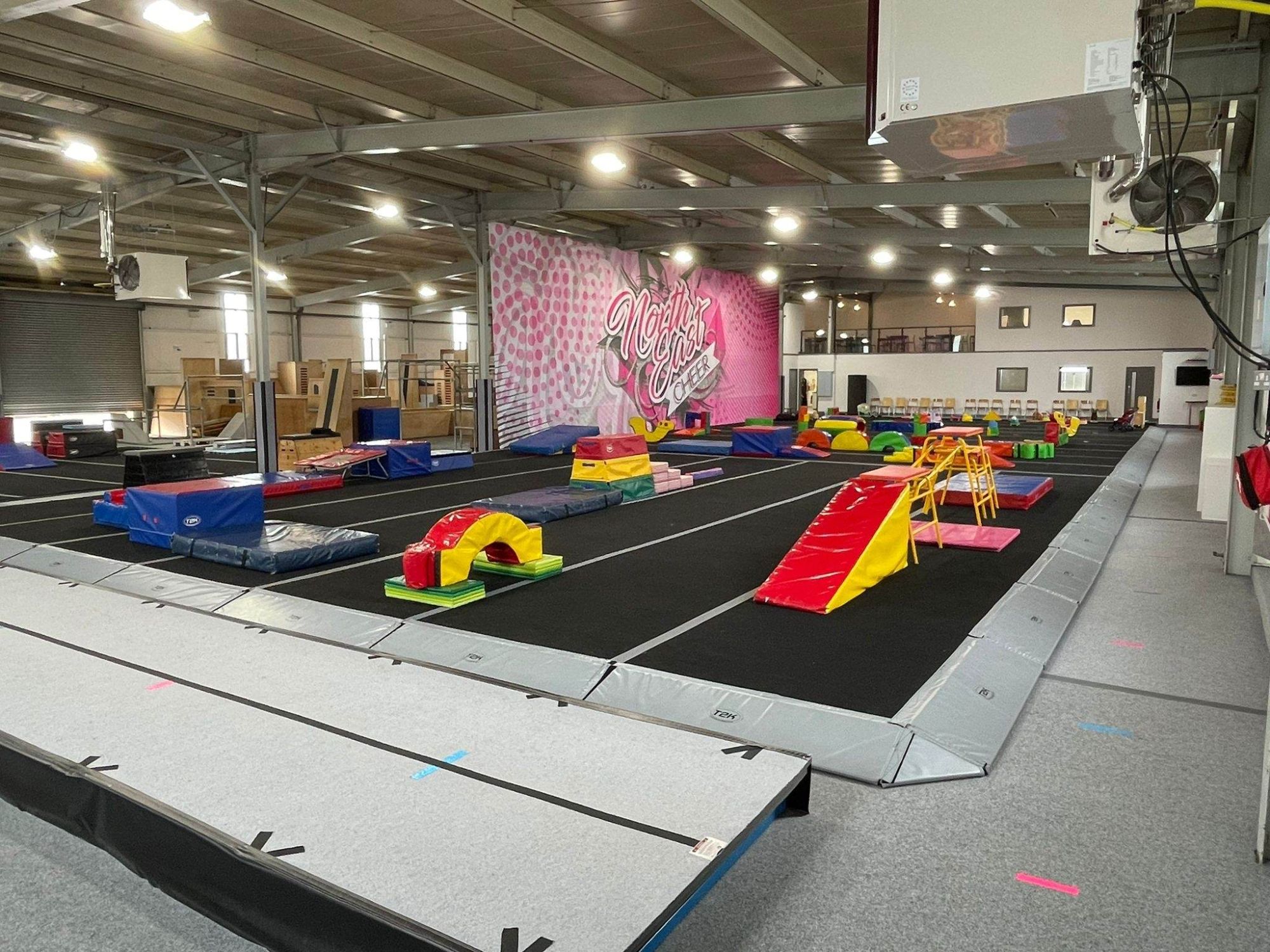 Our preschool gymnastics classes are the perfect way to get your kids into gymnastics at an early age and make lifelong friends!
Kids in our preschool gymnastics programme learn invaluable life skills like discipline and teamwork, whilst having fun and getting fit.
We are still finalising things for this programme but you can join the waiting list below and we will let you know when to book as soon as we start enrolling.