PARKOUR AT THE URBAN FACTORY
The Urban Factory is the only dedicated parkour facility in the North East of England.
Learn all of the basics and fundamental skills of parkour, while making new friends and having fun with our kickstarter programme.
Our bespoke introduction to Parkour is delivered by our highly qualified and experienced coaches. Some of the only parkour coaches in the North East region.
The Kickstarter programme is a complete introduction to the sport of Parkour and covers the core values of Parkour, how to train safely, and how to master basic skills and technique.
The Kick Starter Programme also includes an Urban Factory T-shirt, graduation ceremony and certificate, welcome meeting and opportunity to progress into our other classes and programmes.
We have 5 enrollments each year for our Kickstarter programmes, join the waiting list now: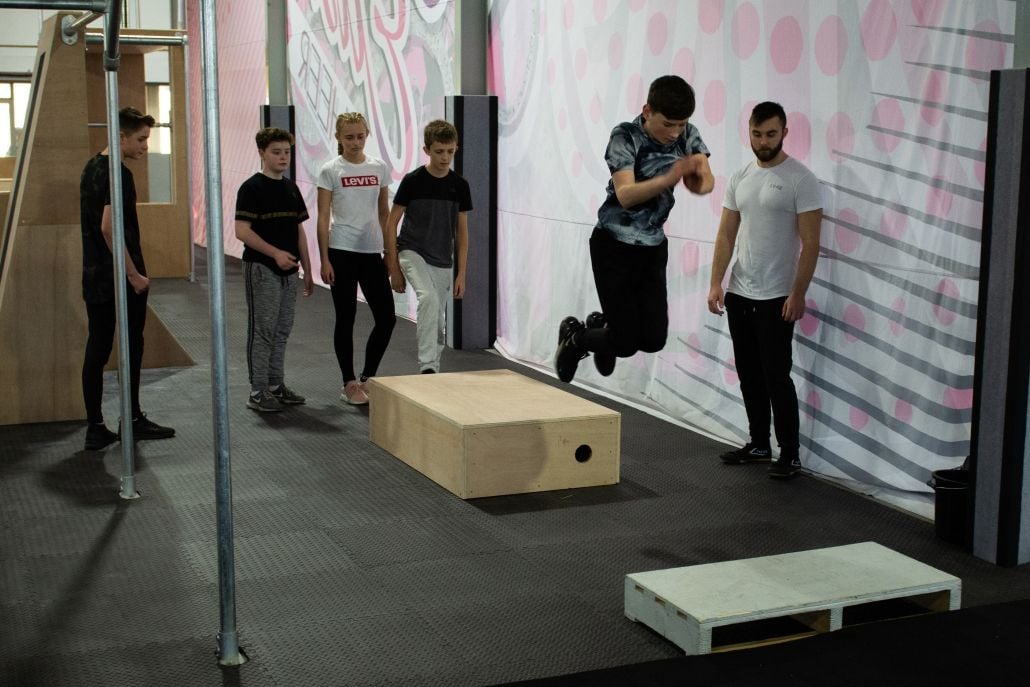 Once an athlete has completed the Kickstarter programme, they will graduate to this 12 month development programme. The Accelerate programme will cover advanced levels of parkour training and continue to develop the core principles, values and leadership skills of parkour.
Accelerate is a 1 year programme where athletes will work
towards our new skills awards system, delivered via our brand new SKILLS DAY. Skills days will see our athletes come together to complete mini challenges based on the training they have taken part in in class. Following successful completion of each skills day, athletes will be awarded our brand new bespoke TUF wrist bands and certificates to celebrate achievement of levels.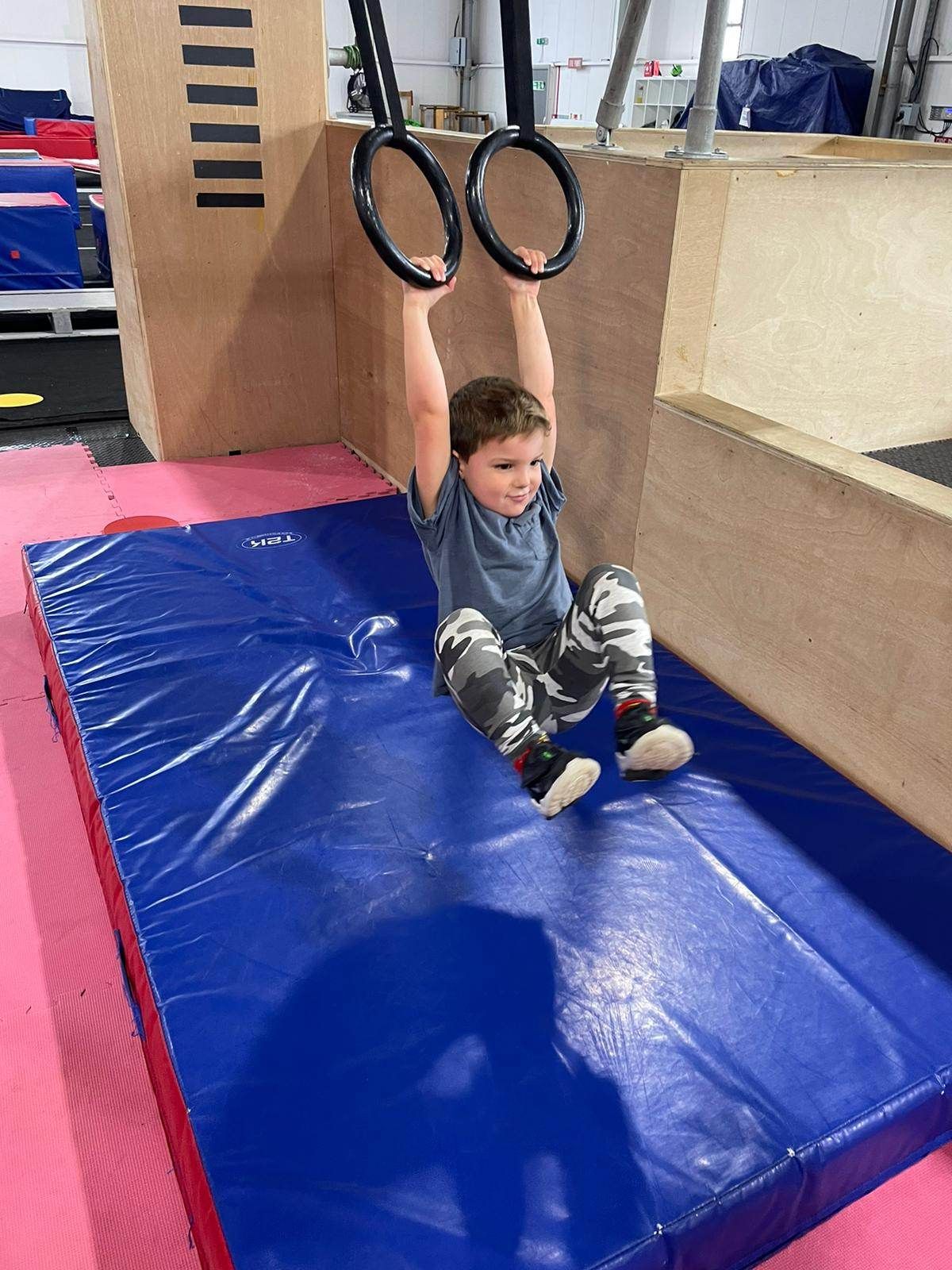 Our squads programme has 3 levels and allows our parkour athletes to have greater progression in the sport.
Level 1 Squad: For athletes who would like to dedicate more
time to training and who have hit the minimum skill level
throughout the Accelerate Programme.
Alongside a weekly class, squad members will be invited to
our NEW weekly Junior Open Gym. Wednesday 8 - 9pm which is a PAYG session.
Squad athletes will also take part in up to 2 challenge days per year which will focus on SKILL and SPEED. DATE TBC.
For more information, please contact: info@theurbanfactory.co.uk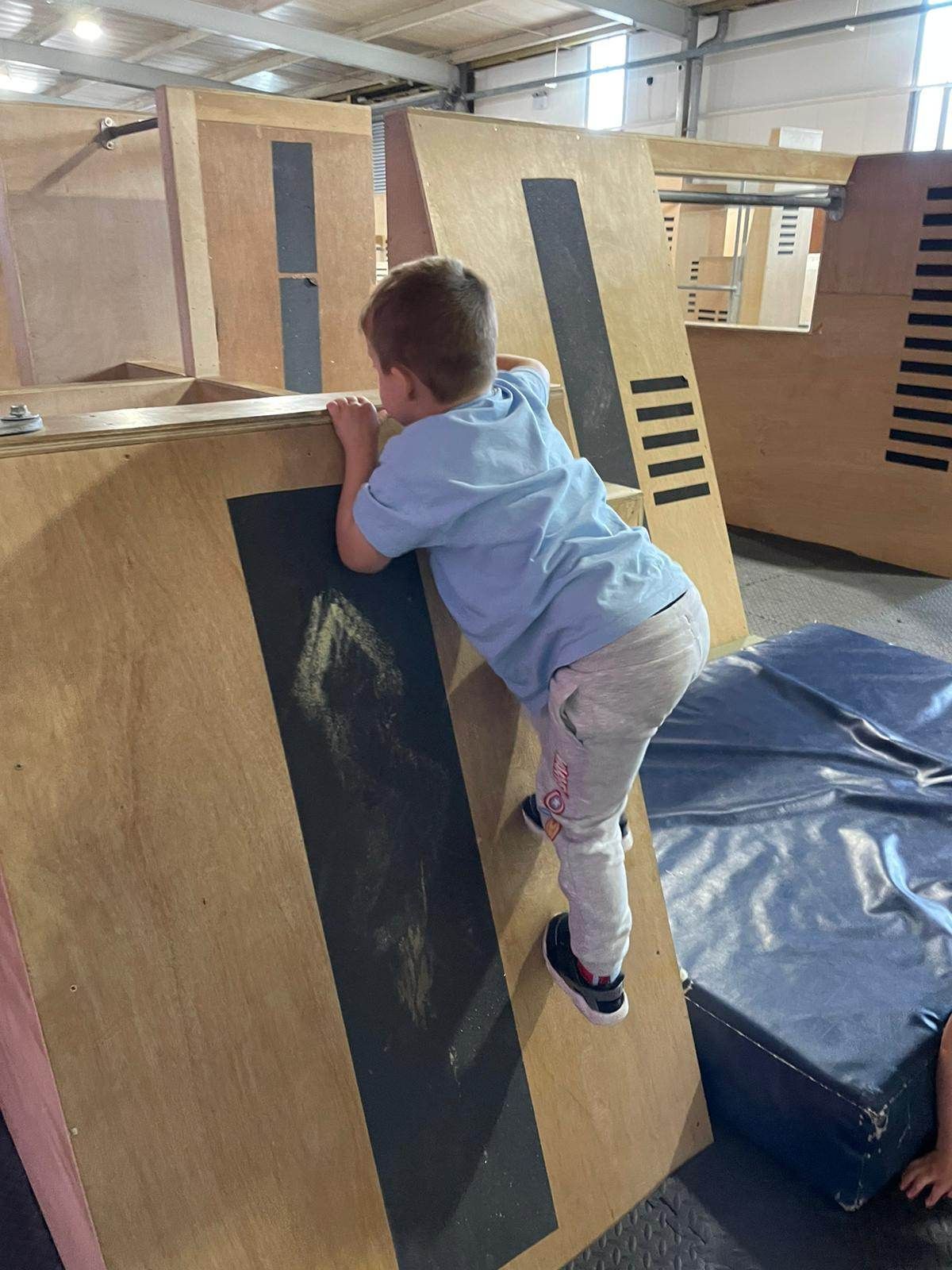 Our open gym sessions allow athletes over 16 to train in our space in a free flow environment. Athletes under 16 may attend via invite only. You must be registered to attend but no booking is required.